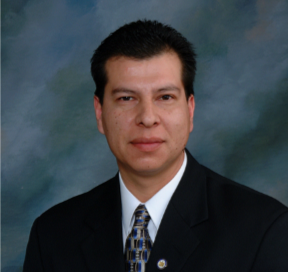 Clarence O'Berry
Since becoming our CEO in 1993, Clarence's relentless push for innovation has transformed us from a single, struggling company into an important player in the North Dakota and national economies.
Clarence has been an entrepreneur since his youth. He began pursuing his entrepreneurial career directly out of high school and remains a staunch proponent of personal and professional development. He has completed several prestigious small business, entrepreneurship and executive management programs at the University of North Dakota, Clark Atlanta University, Loyola University Maryland, the Tuck School of Business at Dartmouth College and Babson College, among others.
In addition to his work for Midi Enterprises, Clarence takes great pride in volunteering and mentoring young entrepreneurs. He is a volunteer advisor to the Native American Intellectual Property Enterprise Council and an inventor with a U.S. patent on file. He also serves as a business mentor to large, small and minority-owned companies nationwide.
Awards
2016 Minority Enterprise Advocate Technology Business Executive
2016 U.S. SBA ND Entrepreneurial Success Award
2008 ND Entrepreneur of the Year Nominee
2008 25 Powerful Minority Men – Minority Network Association
2004 Small Business Person of the Year – SBA Region 8
2004 50 Influential Minorities in Business – MPBN
Leadership Team
Frank Driscoll – Chief Operating Officer
Kim Baker – Chief Financial Officer
Edmund White Bear – President, MEC Energy Services
Patrick O'Berry – President, MEC Distribution and MEC Development
Phil Fox – President, Sinew Management Group and Dae Sung
Ron Laverdure – President, MEC Technologies
Darnell Baker – President, MEC Services
Blair Gallagher – Director of Corporate Programs
Elizabeth White Bear – Director of Human Resources
Jeff Evans – Executive Budget Officer
Jim Evans – Director of Marketing
Betty Barnes – General Manager, Dae Sung
Jennifer Colosimo – Proposal Manager
Steve Tschannen – Site Director, Robbins Air Force Base
Matt Lundy – General Manager, Vel Tye